2018 FINANCIAL FORECAST
2018 FINANCIAL FORECAST
by Scott Eggen
January 11, 2018
Now that we've officially closed the doors on 2017, it's a great opportunity to set new goals and achieve new accomplishments. It's also that time of year where market experts begin to make their predictions on stocks and bonds for the year ahead. While the past year was filled with ups and downs, I believe 2018 looks promising for both.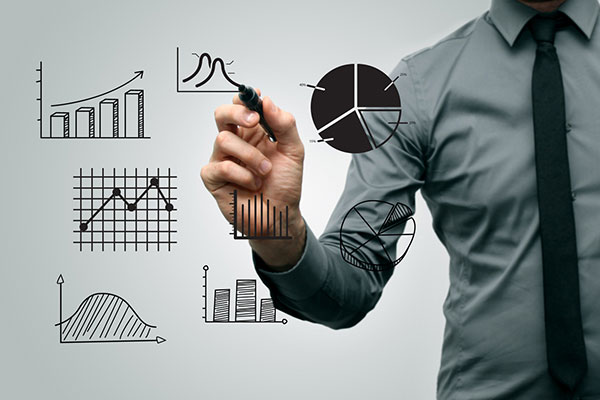 With what we've seen in just the past few months, I definitely noticed some bullish market behavior entering the new year. Bull markets (or a market in which share prices are rising, encouraging buying) are often nurtured by low inflation and corporate profit margin expansion. Low inflation is also good for interest rates (bonds), and I anticipate only a slow creep higher in 10-year yields and mortgage pricing under that scenario.
On the other hand, with stock valuations currently at or near historic highs, any erosion of these two bullish pillars could be enough to cause a painful bear market turn in stocks. A spike in energy prices could result in an inflation jump, as energy is the primary input cost of industrial companies. If we see any inflation in wages, that would be the proverbial icing on the cake.
Regardless of what happens, it is game on for housing this year. The 10 year yield should continue in a neutral range (2.38% to 2.50%) for the foreseeable future which will keep mortgage rates well anchored. Overall, slow and steady will get the job done.
My advice: Get your loans locked in and clean up those pipelines for the new year.
As we open the book on 2018, the pages are blank, waiting for us to write down our goals for the future. While we have no control over interest rates or what happens around the world, we do have the ability to work hard to help our communities and improve the way we treat each other on a daily basis.
From all of us at the PrimeLending family, we hope you and your loved ones have a safe and wonderful new year.
About the Author

Scott Eggen
Executive Vice President, Director Capital Markets
scotte@primelending.com
Scott Eggen joined PrimeLending in March 2001 as senior vice president, capital markets. In October 2012, Scott was promoted to executive vice president, director capital markets. He is responsible for secondary marketing functions, risk management, mortgage loan programs, pricing and investor relations.
Scott has more than 30 years of experience in mortgage banking and finance. He served as senior vice president of marketing for the Heigl Mortgage & Financial Corporation, and was the owner/managing partner of Realty Mortgage Corporation. Scott also served as managing partner of the Eggen Group, which managed proprietary trading of both fixed income and equity markets.
Scott serves as a public speaker for the Mortgage Bankers Association and Texas Mortgage Bankers Association. He has a business finance degree from Normandale College and a business education degree from St. Cloud State University.