BREAKING THE MILLENNIAL BARRIER: THREE WAYS TO GUIDE GENERATION Y ON THE PATH TO HOMEOWNERSHIP
BREAKING THE MILLENNIAL BARRIER: THREE WAYS TO GUIDE GENERATION Y ON THE PATH TO HOMEOWNERSHIP
by Mike Matthews
July 17, 2017
My daughter recently graduated from high school, and I've been thinking about her future a lot lately. She's part of the millennial generation, and millennials have developed a bad rap as individuals who are entitled or a little too snug in the nest. But in reality, they've simply grown up in a time of rapid change and constant access to information from all over the world. As a result, they have developed a different world view, and consequently, a different set of priorities and expectations from life.
As this generation moves into its prime, however, they're beginning to think about their futures — and that includes the possibility of purchasing a home and starting a family of their own one day. According to Drew Reading, U.S. Homebuilding Analyst with Bloomberg Intelligence, "As more millennials age, there's huge demand behind homeownership." With that in mind, here are a few ways you can appeal to millennials and help them achieve their dreams of homeownership.
Three Ways to Break the Millennial Barrier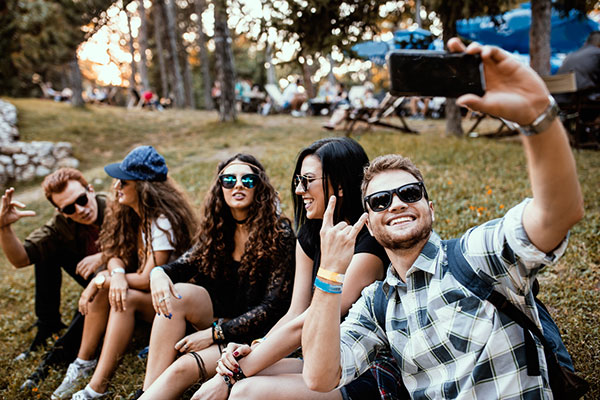 1. Be Genuine
For many millennials, realness is a quality that is deserving of respect. When a brand is deemed "real," they're able to identify and connect with it on a more genuine level. Not only that, if it's a brand they feel connected to, they will be more than eager to post, tweet and talk about it with others. In essence, you are developing your own additional (and free) marketing team.
As a builder or lender, you should strive to be real by developing an authentic connection with your millennial audience. How can you accomplish that? As I've mentioned before, it all starts with building trust.
A few effective ways to build trust includes:
Be honest.

Providing them with honest answers to their questions and thoroughly explaining things (such as what they need in order to buy a home - down payment, good credit, documents, etc.) can go a long way in developing a connection with this audience.

Be knowledgeable.

Knowing the ins and outs of the home building/loan industry shows others that you are an expert they can trust.

Be reliable.

Buying a new home is a major milestone in one's life. Being there for your customer throughout the entire process shows them they can trust and rely on you.
At PrimeLending, we adhere to a set of core convictions that includes honesty and integrity. Whether we are working with a partner or new homebuyer, we strive to always provide honest advice, prompt communication, and a willingness to treat you like our neighbor.
Another way to break the millennial barrier is to...
2. Address their pain points and how you can help solve them
For millennials, the prospect of buying a home can be confusing or even intimidating. Growing up, they may have witnessed their parents (or someone they know) struggle with the process of buying/owning a home, which could create apprehension. Not only that, but they may have concerns about things like:
Their credit score
Down payment/other costs
Their employment history
To help guide your customer on the path to homeownership, you will need to find out what you can do to alleviate their pain points.
How do you accomplish this? You begin with an open conversation. By starting a dialogue between you and your millennial client, you can discover a little more about them on a personal level. This will allow you to uncover any friction between them and their decision to purchase a home.
As you learn about their pain points, provide them with information, such as:
How you (or your company) have helped others in a similar situation
Any loan options that could help them afford their new home
The benefits of buying/building a new home
At PrimeLending, we understand the home buying process can vary for each individual. Because of this, we try to learn about each of our client's needs and show them the value we can provide them. As a result, we are creating trust, overcoming objections and showing them that the home buying process can be a positive and rewarding experience.
Last, to help you connect with your millennial audience, you should try to...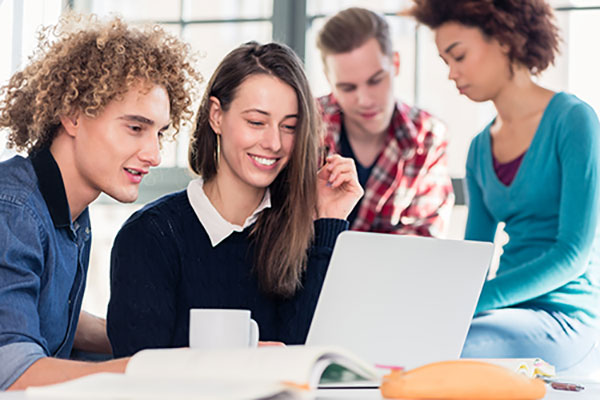 3. Match their communication preferences
As you may have noticed, a great deal of millennials seem to have a language of their own. That means, in order to connect with this audience, you will have to communicate with them through varying channels. Now, that doesn't necessarily mean you have to send them emoji-filled texts or Snapchat messages (rarely a good idea). If texting (or emailing) is their preferred communication method, however, that's a great entry point for developing an authentic relationship. It's also an effective way to keep in touch with them or answer any of their questions throughout the home buying process.
At PrimeLending, we believe in utilizing technology to make the home buying process as simple and straightforward as possible. With our Apply Now application tool, clients can now quickly and securely sign and upload loan documents from the convenience of their computer, smartphone or tablet.
Bonus tip: Try your best to return phone calls, emails and texts promptly. Millennials communicate at the speed of light, and getting back to them right away is a sign that you're on top of things. Not only that, but it shows that you view them as a priority.
Final Thoughts
As a home builder or lender, connecting with and adapting to the needs of millennials shouldn't be treated as a chore. While this tech-savvy generation begins to plan for their future, it is critical to use technology to find common ground and develop genuine relationships with them. If you're willing to be open and transparent, help them overcome their concerns and fears, and communicate the way they need, they'll come to you when they're ready to fulfill their dreams of homeownership.
About the Author
Mike Matthews
Senior Vice President, Joint Venture Sales and Support
mmatthews@primelending.com
With over 22 years of experience in the Mortgage Finance Banking industry, Mike has earned a reputation for implementing growth, developing new markets, recruiting top talent, and providing an outstanding level of customer satisfaction and value. He has a proven track record of building strong teams with award-winning production levels in both the business-to-business, and business-to-consumer sectors. In his current role at PrimeLending, Mike is focused on growing and cultivating successful joint venture partnerships.
Mike's leadership philosophy centers on a commitment to service beyond expectations to customers, business partners and fellow employees. He is known for spearheading high impact initiatives that drive results and has a keen interest in cultivating talent and mentoring the next wave of leaders. In 2015, Mike launched PrimeLending University, an immersion program designed to accelerate the development of new loan officers.
Mike was born and raised in the Dallas area and holds a Bachelor of Arts degree in psychology from Texas Tech University. Building his mortgage expertise from the ground up, Mike started out as a top-producing loan officer. He later went on to manage P&L for large-scale mortgage operations, retail sales, call center management and online mortgage operations at several Fortune 500 companies before joining PrimeLending in 2013. Mike is known as an honest leader who built his success on planning, preparation, and continuous improvement.