WHY YOUR MORTGAGE PARTNER MATTERS
WHY YOUR MORTGAGE PARTNER MATTERS
by Mike Matthews
November 12, 2020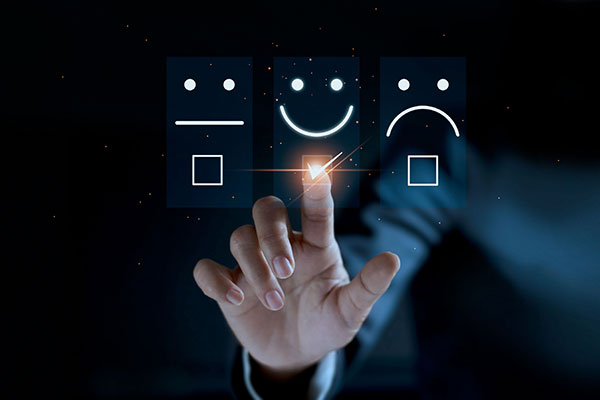 From property assessments to blueprints to building, you strive to deliver a best-in-class experience for your clients. After all, they're trusting you to create the home they've always wanted! Since you're working hard for your clients and their new home, it's only natural to want them to experience the same great service throughout the financing process.
That's why it's important to work with a mortgage lender who is dedicated to being transparent, reliable and efficient at every step of the process. So, how can you know which lender can deliver the best service to you and your customers? Check out the five factors that can help you feel confident in your mortgage partner.
5 Factors to Consider When Choosing a Mortgage Partner:
They Understand Your Business


When a lender understands your values and knows what helps your business run smoothly, the process can be tailored to fit how you operate your business. This allows you to have a more controlled environment since you're working with a team designed to fit your business model.

Having Personalized Consultation and Guidance for Your Customers


Your client will have questions. They will need detailed information about certain options or situations. They will want to work with someone who understands the numbers. That's why it's important to work with a lender who can properly evaluate any situation and guide your clients down the right path. That means finding the ideal loan for their budget, answering every question and being available for all their mortgage needs.

Excellent Communication


Communication is key in the mortgage process. Keeping you and your clients informed at every step should be a priority for your lending partner — so make sure your lender has the tools in place to stay in touch with you and your clients at every milestone.

A Stellar Mortgage Process


The mortgage process should be seamless and convenient for the customer, offering security and accessibility to facilitate a smooth experience. From online application through closing and beyond, working with a mortgage lender with a streamlined process is vital to the success of your client's loan and their new home.

Reliable Closing and Funding Timelines


You are often reliant on a lender to ensure that you receive funds on time1, so it's important that you partner with a lender who works on a consistent and reliable timeline.
PrimeLending — The Ultimate Mortgage Partner
If you're looking for a partner you can depend on to deliver the best possible mortgage experience for your clients, look no further than a joint venture with PrimeLending. We offer the best technology platforms in the industry, so your business can run smoother, and your customers can experience a process that starts online, stays online and closes on time.1
Leading digital home loan process, with online application, secure eSign, digital document submission, and eClose2
Industry-best loan origination platform
The industry's leading marketing tools to keep customers and partners informed at every turn
Along with our streamlined mortgage experience, we also offer more products, better operations, and we're dedicated to helping you and your clients find success. That's what PrimeLending joint ventures are all about.
About the Author

Mike Matthews
Senior Vice President, Joint Ventures
mmatthews@primelending.com
With over 25 years of experience in the Mortgage Finance Banking industry, Mike has earned a reputation for implementing growth, developing new markets, recruiting top talent, and providing an outstanding level of customer satisfaction and value. He has a proven track record of building strong teams with award-winning production levels in both the business-to-business, and business-to-consumer sectors. In his current role at PrimeLending, Mike is focused on growing and cultivating successful joint venture partnerships.
Mike's leadership philosophy centers on a commitment to service beyond expectations to customers, business partners and fellow employees. He is known for spearheading high impact initiatives that drive results and has a keen interest in cultivating talent and mentoring the next wave of leaders.